Whosoever shall receive one of such children in my name, receiveth me: and whosoever shall receive me, receiveth not me, but him that sent me. For whosoever shall give you a cup of water to drink in my name, because ye belong to Christ, verily I say unto you, he shall not lose his reward.
Mark 9:37,41

Greetings to any and all who love God our Father through Christ Jesus, His Word, unto Salvation that we may stand whole in Truth and Righteousness to Him Who created us to be His Holy body on earth, and join Him in heaven. Peace be unto you!

Our Mission
Going out on the highways and the byways including the internet, and spreading the good news about the Kingdom of Heaven His promised government as a present reality, and inviting any and all to come out of the world's system and stand on the Rock of Salvation. Providing assistance to those who are spreading the Good News, and enabling those who are interested in coming out of the world system by providing information, resources and support.

What does Romans 13 really say? What are the levels of separation? What are the symbols of the government of the Kingdom of Heaven? What do we believe in? Find the answers here!
Who are the True Remnant? Raptured at Law, an interesting point of view, and  Will you be convinced? Interesting questions and answers Here!
Daily Scripture Reminders from a woman's point of view. You will be blessed!
Send us your comments and suggestions we would love to hear from you. Send it while you visit!
We are most interested in what is going on around us in the Kingdom of God and to inform others of our travels, trials and news from around the Kingdom of God. Join us in our sojourning.
Some links to various sites which will further your study and give teachings and resources on your search for the truth. Link here!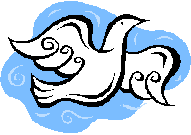 Thank you for coming to visit this Web Site, We hope you found what you are looking for and we hope your time here has been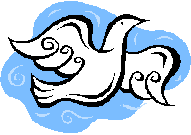 informative as well as stimulating. Please feel free to add any comments or suggestions on how to serve you better. Check out our related sites which serve to better inform you and give you more truths to stand on. Also remember that the scriptures are the source for any truth and for any questions that arise.

We are always  under construction to serve the Lord Jesus Christ and you better.
Christ's Peace to you!